What's up everyone, thanks for stopping by dreamcultivatecreate.com, today's post is about a police officer who paid respects to an elder who passed away on June 5th, 2021.
You can view the article link below:
Alabama officer stands in rainstorm procession to honor 100-year-old WWII veteran
"Despite a driving rainstorm in the small town of Spanish Fort, Officer Newman Brazier of the Mount Vernon Police Department maintained his dignified stance in honor of the late Pvt. 1st Class Robert Lee Sterling, a member of the 92nd division of the Buffalo Soldiers in World War II who died on June 5, NBC 15 reported." – The Atlanta Journal Constitution
Now some of you may be thinking "A police officer stood at attention to honor and recognize the passing of WWII Veteran Robert Lee Sterling," big whoop! who cares? We want to defund the police anyways right?
Well I would say that I disagree. In a situation when the police are behaving honorably and are being role model public servants I think they should be commended. The main reason why I think this article is important is because if this gentleman did not choose to act in this way no one would probably know who Robert Lee Sterling even is, including me (Thankfully others are more aware of this brave man and his service).
Now let's dig into a bit of history, about the Buffalo Soldiers, what they stood for and why they are an important part of American History.
The Buffalo Soldiers were a part of American History, that you may recognize from one of Robert Nesta Marley's (Bob Marley) songs titled Buffalo Soldier. The Buffalo Soldiers fought in many battles for America, both domestically and internationally. These African American men were actively serving the US Armed Forces during the years 1866 to 1951. There is a lot of irony in their service and sacrifices for the United States of America, this comes at no surprise in accordance to recent homicides caused by the hands of police officers towards children and adults of non-white decent.
After years of fighting for America, fighting against the so-called Native Americans usually under the leadership of white soldiers, these brave servicemen returned home to a place that still did not welcome them. You must remember that the 1800s to mid 1900s was still not a favorable time for Black's in America, whereas even the returning Buffalo Solider veterans faced racial discrimination and lynching.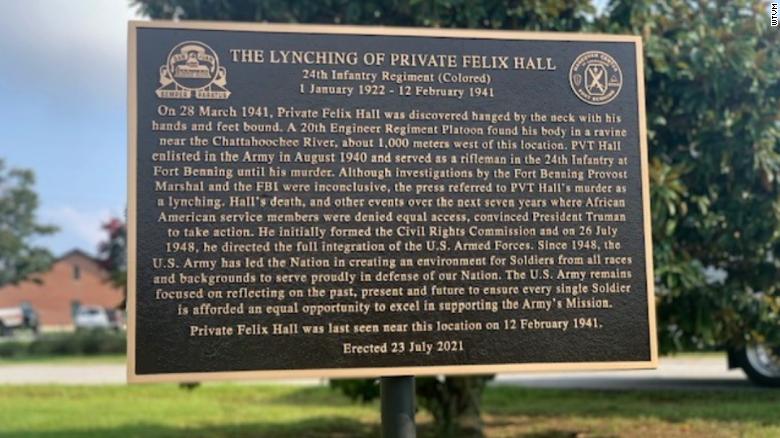 In my personal opinion, the Buffalo Soldiers were used by American forces, they had the skills necessary and the energy desired to push through Indian Territory and to protect the land. A part of my defense of this perspective can be examined in this following quote:
"Although the black Regulars faced racial prejudice from individuals both outside the Army and within it, the Army itself needed their services and could not afford to discriminate against them in matters of food, housing, clothing and equipment" – William A. Dobak
The Buffalo soldiers showed the fierce fighting spirit of Black warriors, this is one of many examples of black excellence, irregardless of the circumstance(s).
https://www.wkrg.com/video/ww2-veteran-celebrated-monday-on-his-100th-birthday/
Buffalo was a revered animal amongst so-called Native American culture, dignifying these Black Soldiers.
The Buffalo Soldiers were still treated second-class citizens or worse post-service.
Robert Lee Sterling is a war veteran who deserves to be recognized and decorated.
Thanks for taking the time to read this brief history lesson, take care everyone and continue to dream cultivate and create!
#IDream #ICultivate #ICreate
#Empowering the youth through honest personal reflection and storytelling.
~ Peace