As a young-star I enjoyed playing with my friends.
Part of our play was attending the pool.
When I lived in Germany, I had the opportunity to visit a place called the Cascades.
The Cascades was like a kids place to be but there was a lot of culture shock and traumatic situations that parents should have been there for.
The cascades is one of the first places that tried to teach me how to trust the water and float. (Still working on floating as of yesterday).
The best thing about the cascades to me at that time was the Black Hole. We had the chance to go down this long slide that was dark and had some bumps in it that made you feel like you were in a deep dark tunnel and it was raining.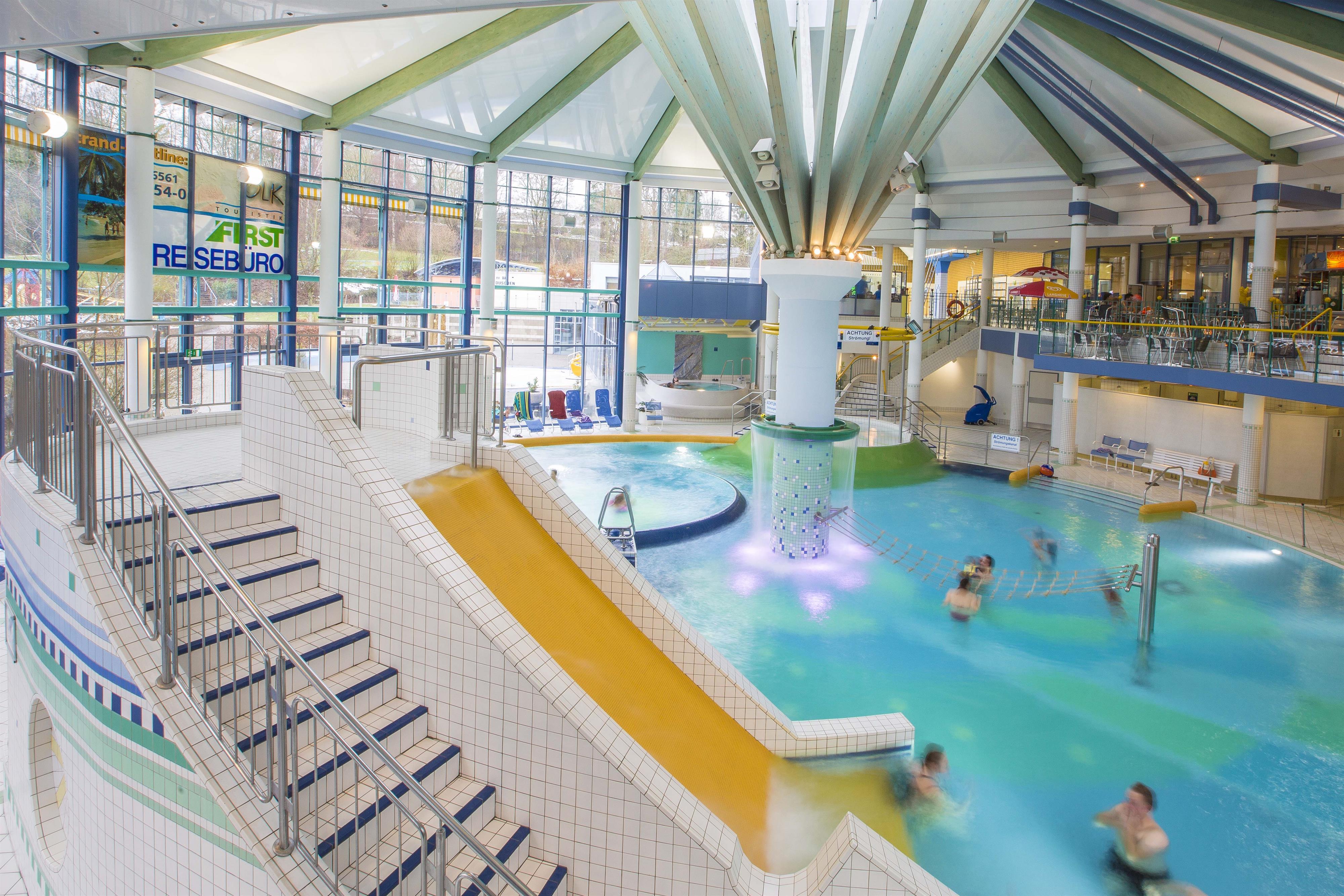 Some disturbing and life changing moments occurred while I was at the Überlaufpool & Efel Cascades and in Europe in general.
An interesting part about my childhood experiences in Europe that was a bit traumatizing upon recollection was that males in European bathrooms had wall urinals that had no separation amongst them. This meant that as a child, we had to use restrooms in public places that allowed us to be all around other males and their private parts.
This was not expected, another interesting a part about European culture in Germany was the drinking age and smoking age. It seemed as if smoking and drinking occurred at a much younger age. I reflect upon the fact that I should have taken up more German language and cultural studies.
Along these challenges and interesting scenarios we had a lot of fun moments in Germany as well. Germany is a place where the culture was really strong and the people were really kind, the Germans didn't seem to have any particular issue with black people from what I remember. Now with historical research I may find issues with this, however from what I experienced as a child Germany was a pretty decent space.
The place that I lived though, was one of the most ratchet places that I lived during all of my years as a human being. The experiences and the people that we encountered were ridiculous lol but I will save that for another time, maybe as stories for the kids and grandkids lol.
Until next time,
Peace on Earth.
#I Dream #I Cultivate #I Create
Empowering Youth through storytelling and honest self-reflection.